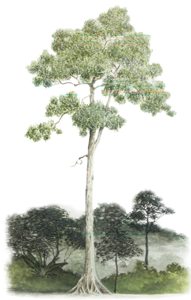 Selective about timber.
Our sawmill/factory is certified by the Malaysian Government to source timber from well managed forests.  They are meticulous and selective about the timber they use.
Why choose Shorea?
Shorea is a hardwood grown in Malaysia.  Its properties are similar to teak, but it is much stronger and heavier.
Teak and Shorea are often used to make the same furniture, but Shorea is less expensive, as it is more abundant in nature.
The strength and durability of this magnificent wood makes it the wood of choice for light construction and veneers.
Shorea has a natural resistance to decay and insects.  This is why it is used extensively for exterior finish in the boat building industry.
For further information, see www.shorea.org.
As Outdoor Furniture
As Timber is a living product it needs to be cared for, so periodically the hardware needs to be tighened.In all circumstances, before exposing the timber to the elements, you need to treat it with a suitable Furniture Oil.
We suggest you to do this as soon as you remove it from the carton, this way it is done prior to being exposed to the harsh elements of the weather.
We recommend FEAST WATSON OUTDOOR FURNITURE OIL, HARDWOOD with UV Resistance be applied. Simply follow the instructions of the can. Depending on the amount of sun your furniture will receive, you may need to oil 2 or 3 times per year.
If you leave your furniture out to bake in the sun, the moisture content will be drawn out which can result in movement, surface cracks, splitting and warping.
This is why it is VERY IMPORTANT to OIL your FURNITURE on a regular basis.